What to Do When Your Core Values Clash with Your Child's Choices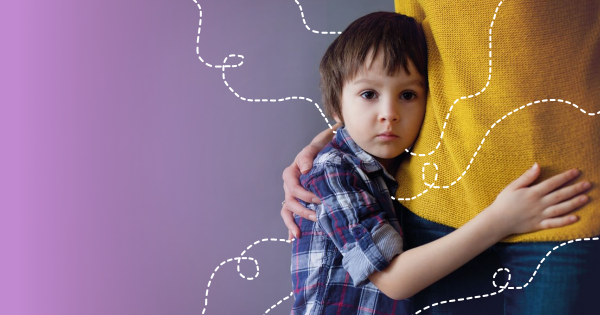 As children grow, they often go through a phase where they seek to establish their own unique identity. For some, this may involve distancing themselves from their parents' preferences and interests. However, when a child rejects their parents' faith and adopts beliefs or behaviors that could be harmful, what steps should the parents take?
Toley is here with some tips!
What To Do If Your Child Rejects Your Values
Find Out If It's A Minor Or Major Issue: Take a step back and consider whether your child is completely rejecting your values or simply making a different but acceptable decision that still falls under the same general value system. For instance, your child's clothing, appearance, or music may not align with your preferences, but it doesn't necessarily mean they're rejecting the core values you share. It's essential to support your child's expression of individuality within the bounds of shared values, as this is a natural and healthy aspect of their growth and development.

Keep Communication Open: When your child expresses an opinion that reflects a different set of values, it's important not to shut down communication with a lecture. It's understandable to feel confused or even threatened by your child's choices, but it's important to remember that they may struggle to understand their beliefs. Let your child know they can always talk to you and work through any issues together. Approach the conversation respectfully, ask questions, and make yourself available when they need to speak. If the conversation becomes too intense, it's okay to take a break and agree to revisit the discussion when everyone is feeling calmer.
Find Things In Common: Do you share common interests with your child? If your daughter loves photography, consider taking a course together or visiting a photography exhibit. If your son is passionate about soccer, spend some evenings practicing at the driving range or watching tournaments together. When there's tension caused by differences in values, try to strengthen your relationship by exploring shared interests.


Cultivate Heathiness: The negative influence of peers can cause a rift between parents and their children. Addressing this issue may involve making difficult decisions, such as leaving a cheer squad or sports team, changing schools, or moving to a new neighborhood. It's equally important to encourage positive peer influences by spending time with other families who share similar values and cultivating healthy friendships.


Keep Boundaries Clear: Even if your child rejects your values, it's important to remember that they can't reject the family rules, especially if younger siblings are still at home. It's essential to communicate to your child that while they may have different opinions, they still need to respect your authority and abide by the family rules.
As times change, also values can change, and as parents, we have the task of constantly revisiting and reconsidering our own beliefs to grow alongside our children. Visit toleyranz.com for more resources for parents!