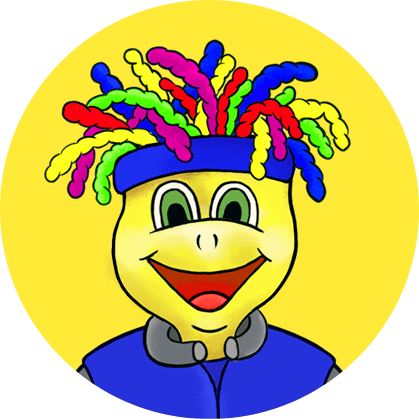 An Ancient Native Way Of Communicating, Is Making A Powerful Come-Back Among Parents & Teachers – TOLEY RANZ Assists in 'The Way of the Circle Learning' At Home and in the Classroom
Circle Learning is an ancient Native way of communicating, and it is making a powerful come-back among parents and teachers. Step in TOLEY RANZ the awesome Mascot of Tolerance and Understanding, urges to adopt restorative approaches as an alternative to school suspensions, violence, and biases of any kind.
The hero of restorative practices TOLEY RANZ is the social-emotional learning and teaching tool assisting adults, especially parents, in advancing equality & inclusion for kids at home and PreK onward.
Let's take a look at 'The Power Of Circle Learning With TOLEY RANZ -The Way Of The Circle'. This approach helps developing a well-rounded character, and it finds its roots in the traditions of ancient Native practices to which children as early as age three, are introduced to. To the delight of children, it is TOLEY RANZ who is the Talking Stick to be passed to the next child who is to speak, while learning about the Five Intentions
Speak from the heart – truthfully so others hear you, get to know you
Listen from the heart – listen, so you understand what they share
Speak spontaneously – express feelings, let go, don't hesitate,
Speak leanly – don't embellish, don't show off
Protect the circle – don't tell anyone outside the circle.
"Curiosity is the force to learning, interest is the result of awakening,
and comprehension is the outcome of living both,"
mentioned Anke Otto-Wolf
The Power of Circle Learning with Toley Ranz is an amazing tool, as well as an adventure for Kids as early as PreK and up. The Circle is a group or team process that honors every voice in that community for the sake of that community.
Band with Toley Ranz, make a difference and kickstart children's selfesteem, self-value by improving their inner strength to standing-up to bullies. Parents, look no further.
We made it easy for you to awaken your child's curiosity for something new and different, so they become interested in positive thinking without 'learning or studying' it. Curiosity anchored in the inspiring, funny cartoon character Toley Ranz provides your kids with a new outlook or platform if you will, for self-discovery. And together with Toley Ranz, your child's interest leaps into fun, joy, laughter, and feel-good feelings which you as the parent can relate to as discoveries of self-empowerment, learning about self-respect, self-value, and building healthy relationships and being emotional healthy.
With Parents and Grandparents raising strong kids in this screwed-up world in mind, this strategy includes finely tuned material designed for families. Not only are there detailed guidelines on how to use the method at home available, but there are also stuck-at-home activity & coloring books, entertaining videos, music CD, audio books, and more. Most of all, it is TOLEY RANZ the lovable, colorful 11-inch talking plush toy which is any child's trusted friend, is included in the complete program bundle. The Toley Ranz plush toy is separately available, as well. Additional bonuses are SelfCare books galore for mom and dad.
Emotional well-being starts at home when children get ready for PreK; let Toley Ranz prep them for education's favorite classroom tool, the Five Social Emotional Competencies (CASEL). Come TOLEY RANZ with us.
The TOLEY RANZ FOUNDATION's goal is to see Kids grow up with inner strength, self-empowerment, combined with the values of tolerance like respect, inclusion, acceptance, and kindness. For information on eligibility for free classroom programs, please connect with us via phone or email.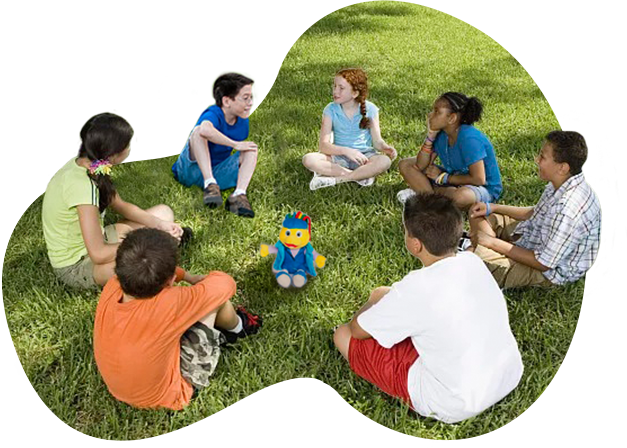 We're here for you.
Contact us at any time