Benefits Of Spending Time In The Outdoors With Your Family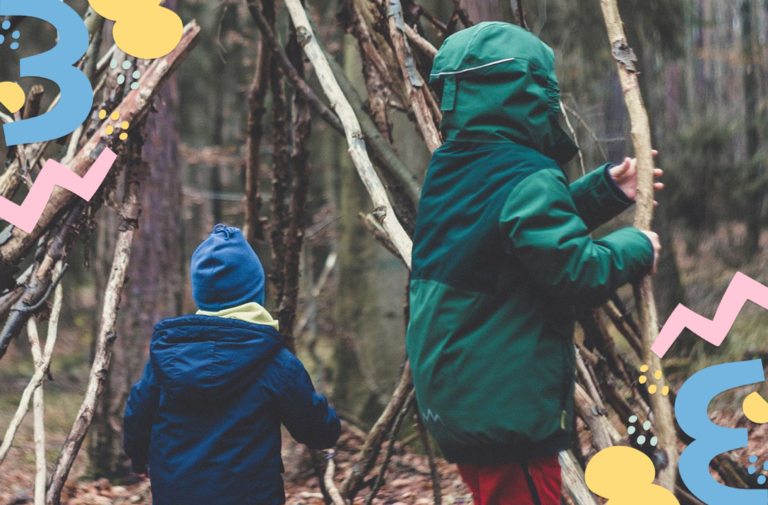 It's no secret that most people, especially children, spend too much time glued to their screens these days. With the increasing use of technology, children spend an alarming amount of time indoors. According to the Child Mind Institute, the average American child spends more than seven hours per day staring at a screen. However, research shows that time in nature can benefit our overall health and well-being. That's why Toley is here to tell you the physical, mental, and emotional advantages of getting outside with your family and provide some ideas on how to make it happen.
5 Reasons to Unplug and Get Outside
Connection With Nature: Spending time in the great outdoors allows your family to connect with the natural world, appreciate its beauty, and marvel at its wonders. It's a chance to slow down and tune into the peacefulness and tranquility of nature.


Health And Wellness: Being outside in the fresh air and sunshine has numerous health benefits for adults and children. It can help reduce stress, lower blood pressure, and improve overall physical health. It also provides kids an opportunity to exercise and develop healthy habits that can last a lifetime.


Family Bonding: Being out in nature together as a family provides an opportunity to create shared experiences and memories that will last a lifetime. You can explore new places, discover new things, and work together to achieve common goals.


Boost Creativity: Exploring nature can inspire creativity and imagination. It's a chance to break away from technology and engage with the world in a different way, sparking new ideas and promoting curiosity.



Learning Opportunities: The outdoors provides children with a rich learning environment. It offers opportunities to learn about science, nature, and the environment in a fun and engaging way. Children can better understand the world around them and appreciate the importance of preserving it for future generations.
Activities To Do In The Outdoors With Your Family
Spending quality time together as a family doesn't have to be complicated or require extensive planning. Some simplest activities can be the most enjoyable and memorable for parents and children! Here are five fun and easy ideas to add to your list of family activities:
Embark on a treasure hunt: Get creative and make a list of items for your children to search for outside. It can be something as simple as "something green" or "something shiny." 


Attend an outdoor performance: Many city parks host free concerts, plays, musicals, or other shows. Check with your local parks or community organizations for a schedule of events and take your children on a fun and exciting outing.


Start a garden: As the summer gets closer, it's the perfect time to see your garden flower! Whether you plant fruits and vegetables or just a few flowers, your children will enjoy watching their progress from seed to bloom.


Plan a hike: Discover a new neighborhood, explore a local nature preserve or park, or search for a nearby trail. As you hike, take turns pointing out things in nature and enjoy the breathtaking views that may be right in your backyard.


Take a dance break: When your children feel restless or antsy, encourage them to get moving with a family dance party. Turn up your favorite tunes and head outside to groove. Even just a few minutes of fresh air and exercise can significantly boost everyone's mood.
In conclusion, spending time in the great outdoors with your family offers numerous benefits to your physical, mental, and emotional well-being. It provides an opportunity to connect with nature, improve health and wellness, create lasting memories, spark creativity, and learn about the world around us. With a variety of simple and fun outdoor activities available, it's easy to unplug from technology and enjoy quality time together as a family. So, go ahead and plan your next outdoor adventure and reap the many benefits of spending time in nature with your loved ones.